When it comes to diamonds, most people understand something about their size and how that size is determined. While pearls are graded in a very similar fashion to diamonds – most don't understand what the different sizes of pearls mean. While this is a pretty in-depth topic we will do our best to give you a basic understanding of pearl sizes and how they compare to each other.
Akoya Pearls
Akoya Pearls come from the pearl farming waters of Japan and of the three saltwater varieties are the smallest in size. These pearls tend to range from 2mm all the way to the more rare size of 10mm. The average size of Akoya Pearls are between 7mm and 8mm. Many times strands will have a slight variance in order to create a perfectly matched strand. Unless it is a graduated pearl strand, this slight difference in sizes is not noticeable.
Here is a great visual of a 2mm Akoya Pearl, a 5mm, 7mm and 10mm. You can see in comparison to the penny how these vary in size.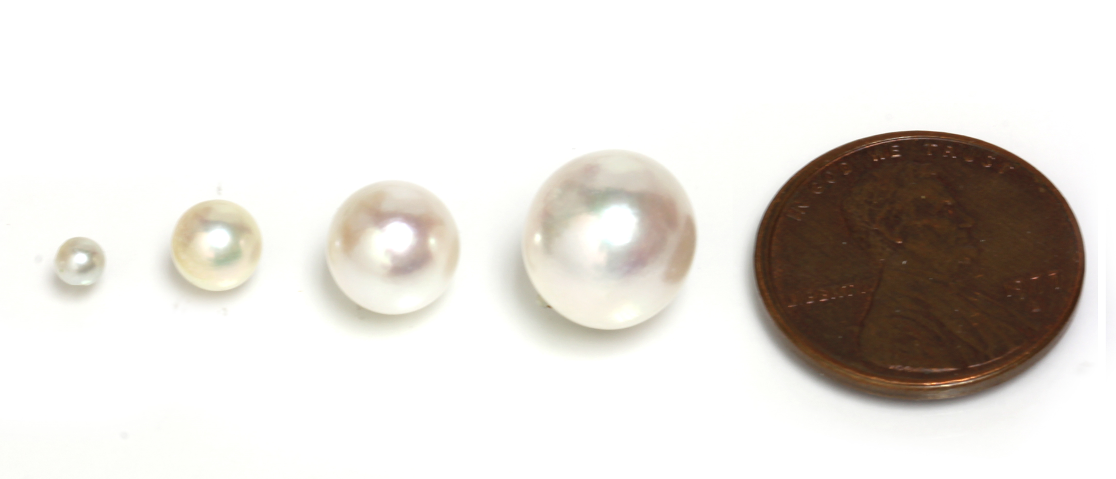 Tahitian Pearls
Tahitian Pearls are the second largest in size of saltwater pearls. Tahitian Pearls are farmed in the waters of the French Polynesia. These pearls range in size from 9mm to 18mm with the average size being 13mm. These gorgeous pearls come in a wide variety of unique shapes and like Akoya and South Sea Pearls they are also measured at their widest point.
Below you will see a great visual in comparison to the penny as to just how big Tahitian Pearls can be. Here you see a 9mm, a 13mm (the most common size), a 15mm and an 18mm.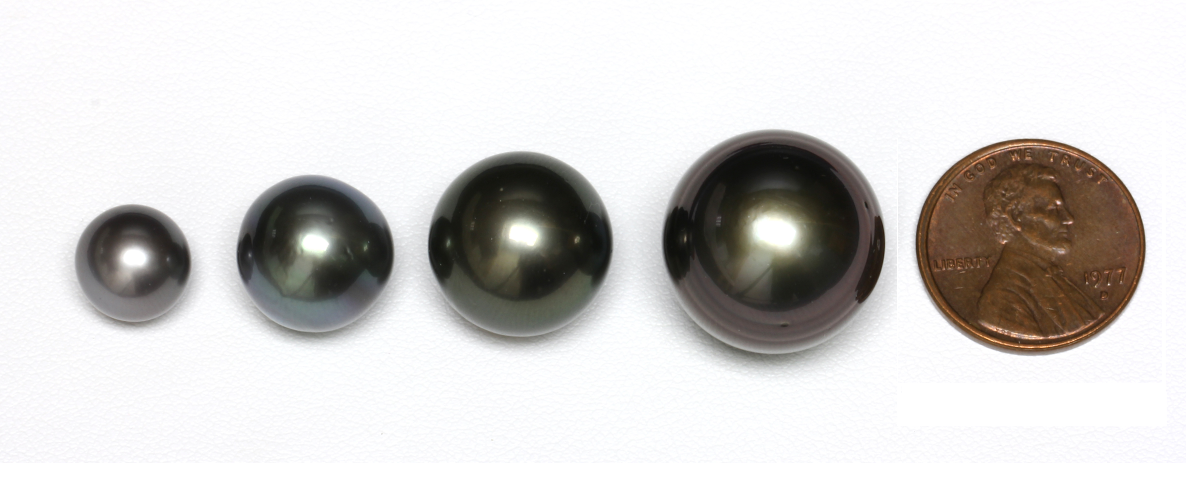 South Sea Pearls
Of saltwater pearls, South Sea Pearls are the largest in size. These incredible pieces range from 8mm all the way to our museum quality 27mm South Sea Pearl. South Sea Pearls can be smaller than 8mm in size, and if they are, they tend to be Keshi South Sea Pearls. The average size of a South Sea Pearl is between 10mm and 15mm.
Here is a great visual example of a 5mm South Sea Keshi Pearl, a 10mm, a 15mm and a 20mm South Sea Pearl. In comparison to the penny, it's easy to see just how much bigger these beautiful pearls are.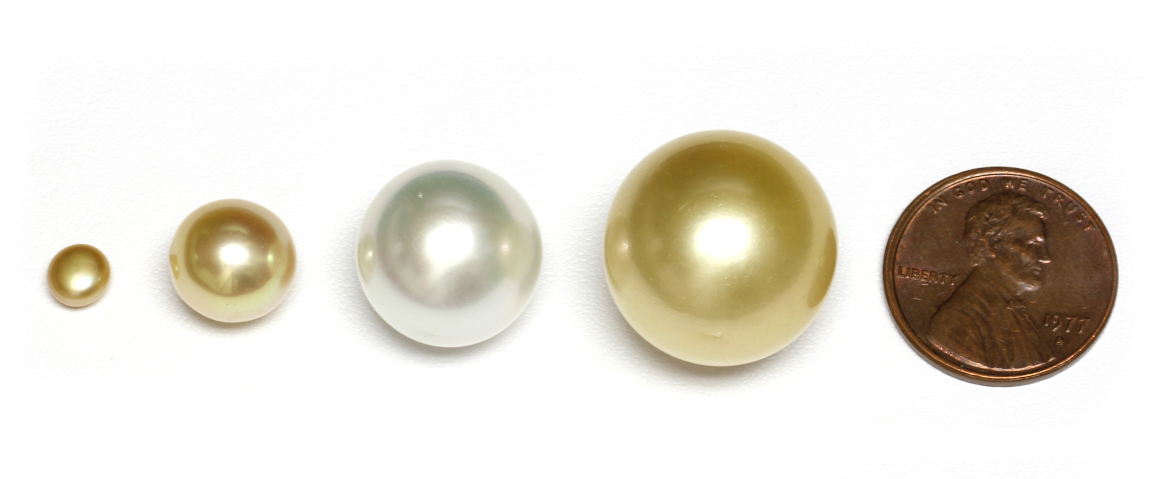 We hope that this gave a bit of perspective as to what common and more rare sizes of saltwater pearls are. If you are local to the Los Angeles area, we would love to invite you to tour our showroom. No appointment is ever needed and you are welcome at any time.